*Time change: Thursdays 8pm-9:15pm!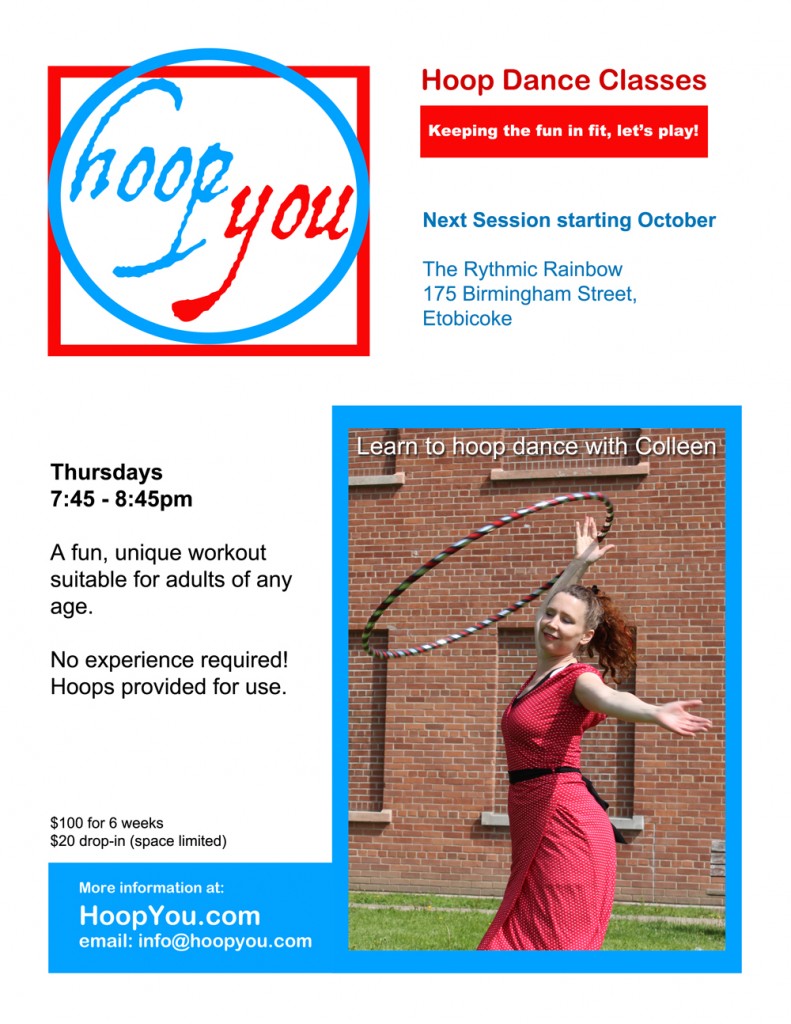 Hoop Dance classes with Colleen starting Thursdays in October at the lovely Rhythmic Rainbow Studio in the Lakeshore Village.  Any level experience welcome.  This is for men and women.
We will be learning to hula hoop, working on technique, core strength and tricks to help us dance with our hoop.  There will be hoops, music and fun!
Cost:
$20 for a drop-in class
$100 for 6 classes (Starting Oct 2nd, use within 8 weeks)
Payment Options:
Cash at your first class
Email transfer to info@hoopyou.com
Pay in person at our parter, the Vital Planet Health Shop Lakeshore (2789 Lakeshore Ave West)
To use a credit card or PayPal account use our PayPal button: