We Don't Freeze at Zero Degreez!
Gingerbread Girlz
The Gingerbread girlz love to play in the night or day, with hula hoops, lights and a festive fun backdrop. They are available for parades, reverse parades, animation, pop-up strolling dance parties and even shows, and they can dress for any weather!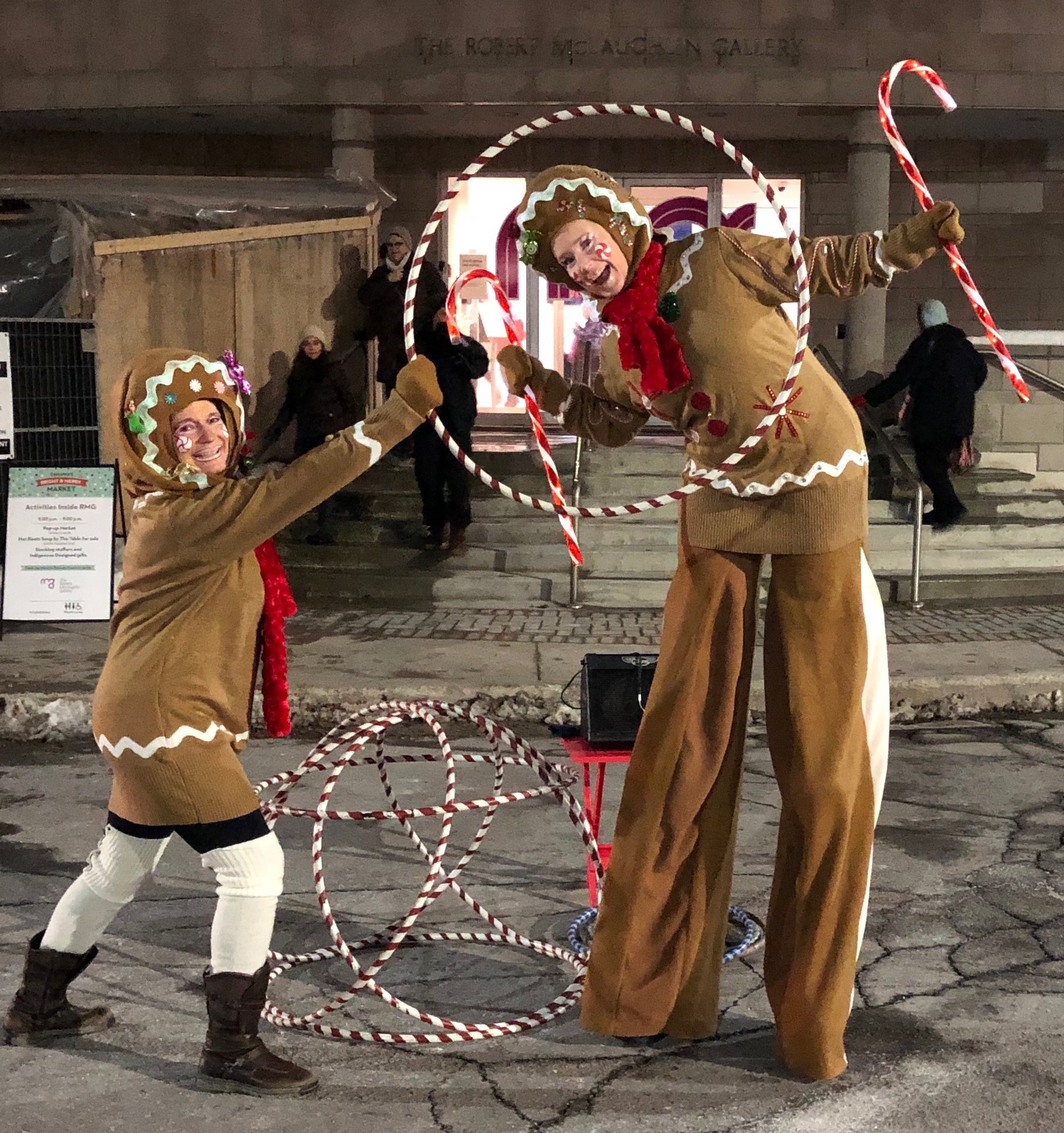 Giant Gingerbread Girl (on stilts) for extra sweetness!
Gingerbread Girlz 'n Glow!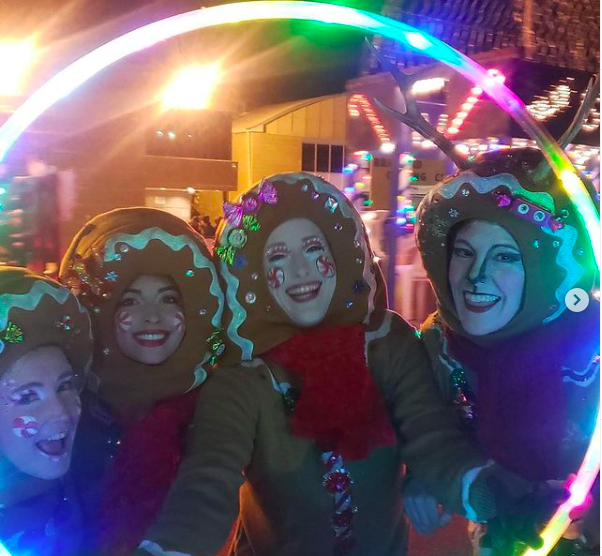 Parades & Reverse parades with glow & dance
Fire & Ice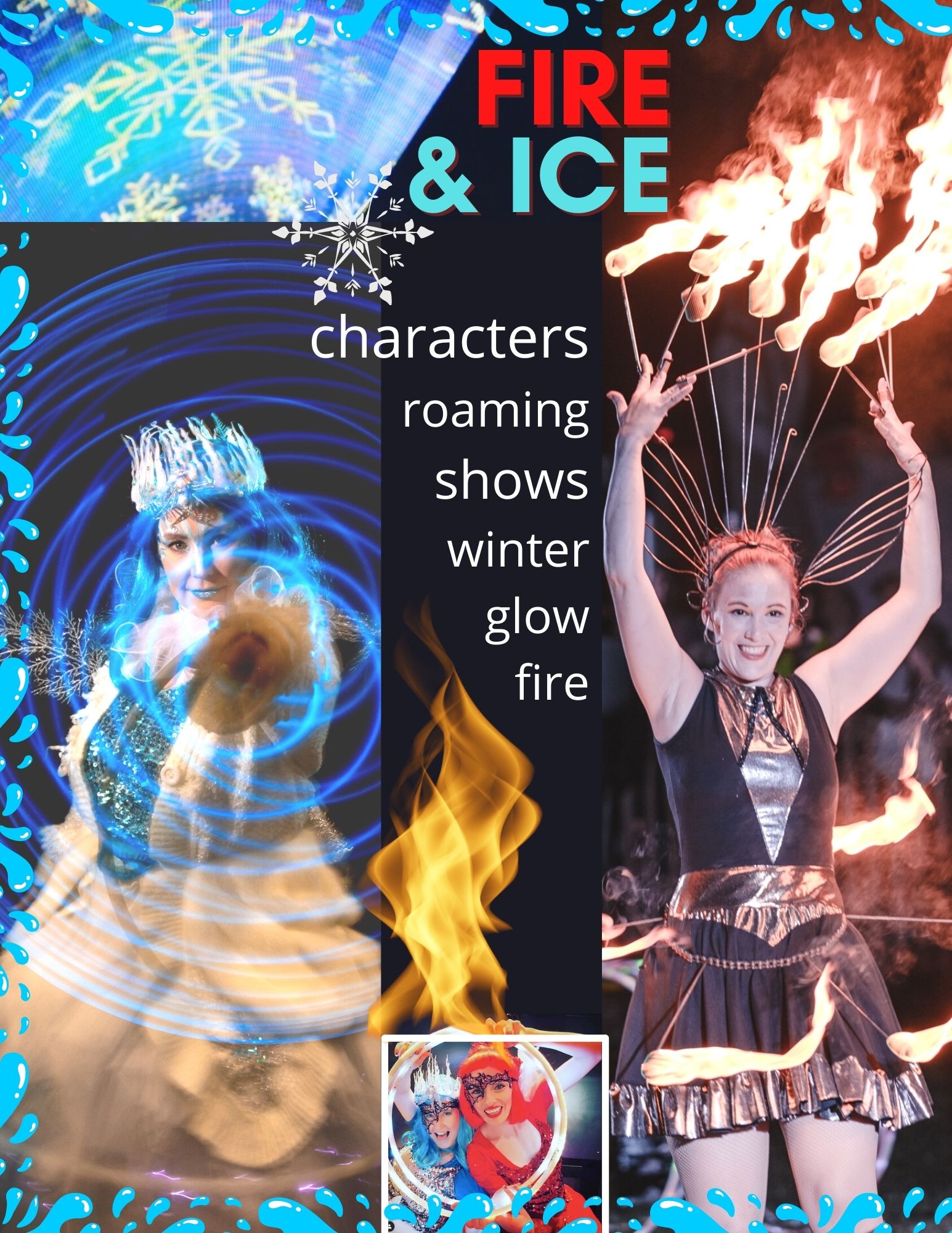 We can do indoor and outdoor Fire & Ice characters and even shows, with or without REAL fire!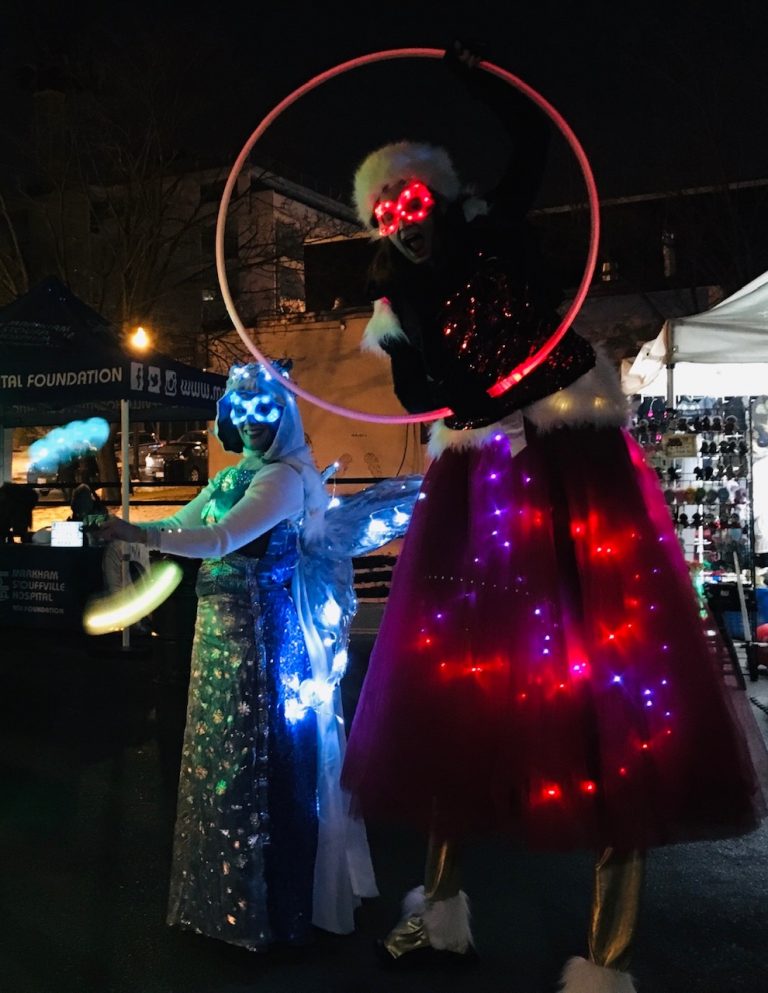 Putting a little glow and height in the fire & ice