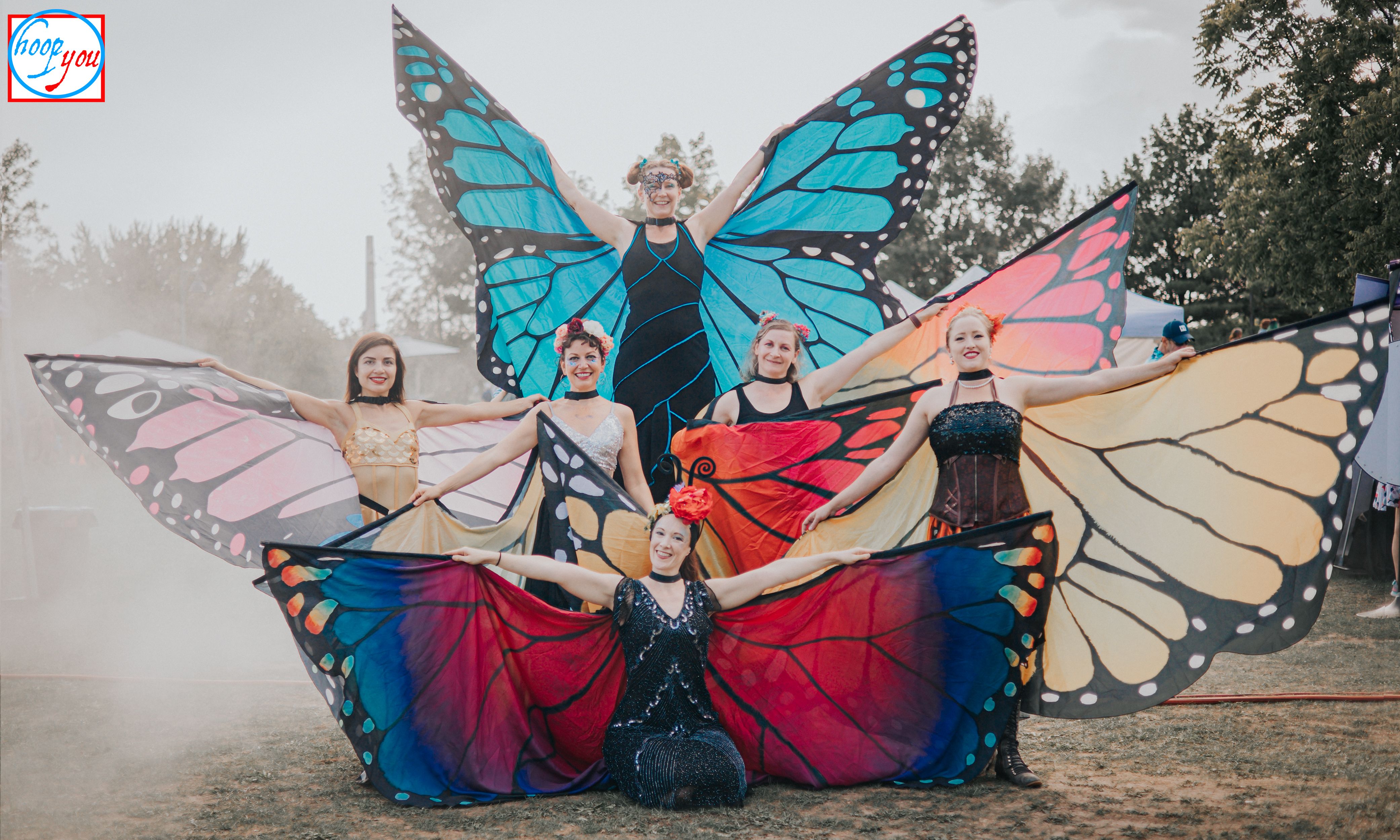 Our colourful new roaming act!
Field of Butterflies
A dynamic addition of colour and movement to large spaces.

A kaleidoscope of butterflies flutters around your event space, each one unique and beautiful. Alternating between a beautiful chaos and choreographed dancing, they also create a unique and portable backdrop for photos and love to spend time posing for pictures and playing "cocoon" with kids. You can see some videos down below.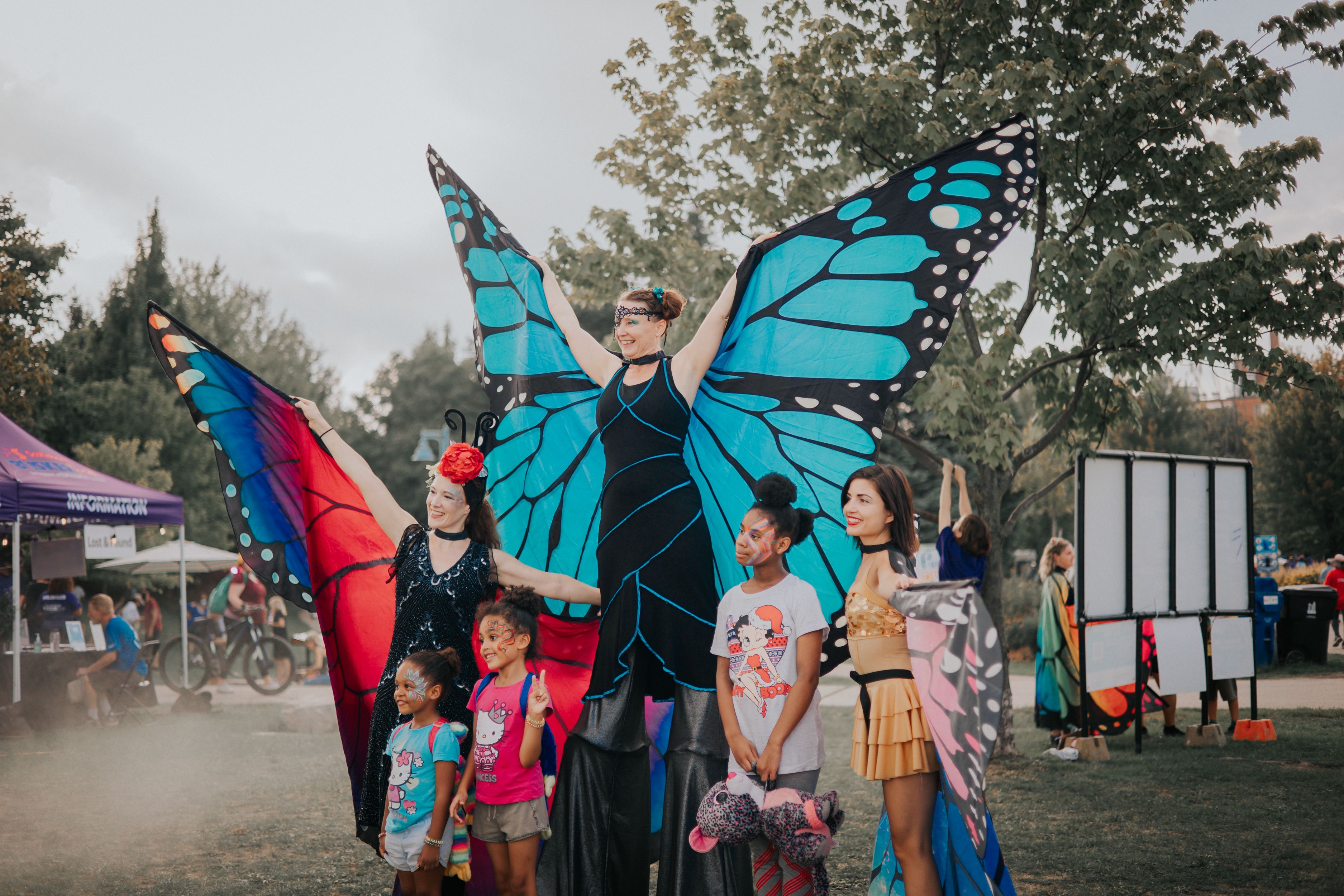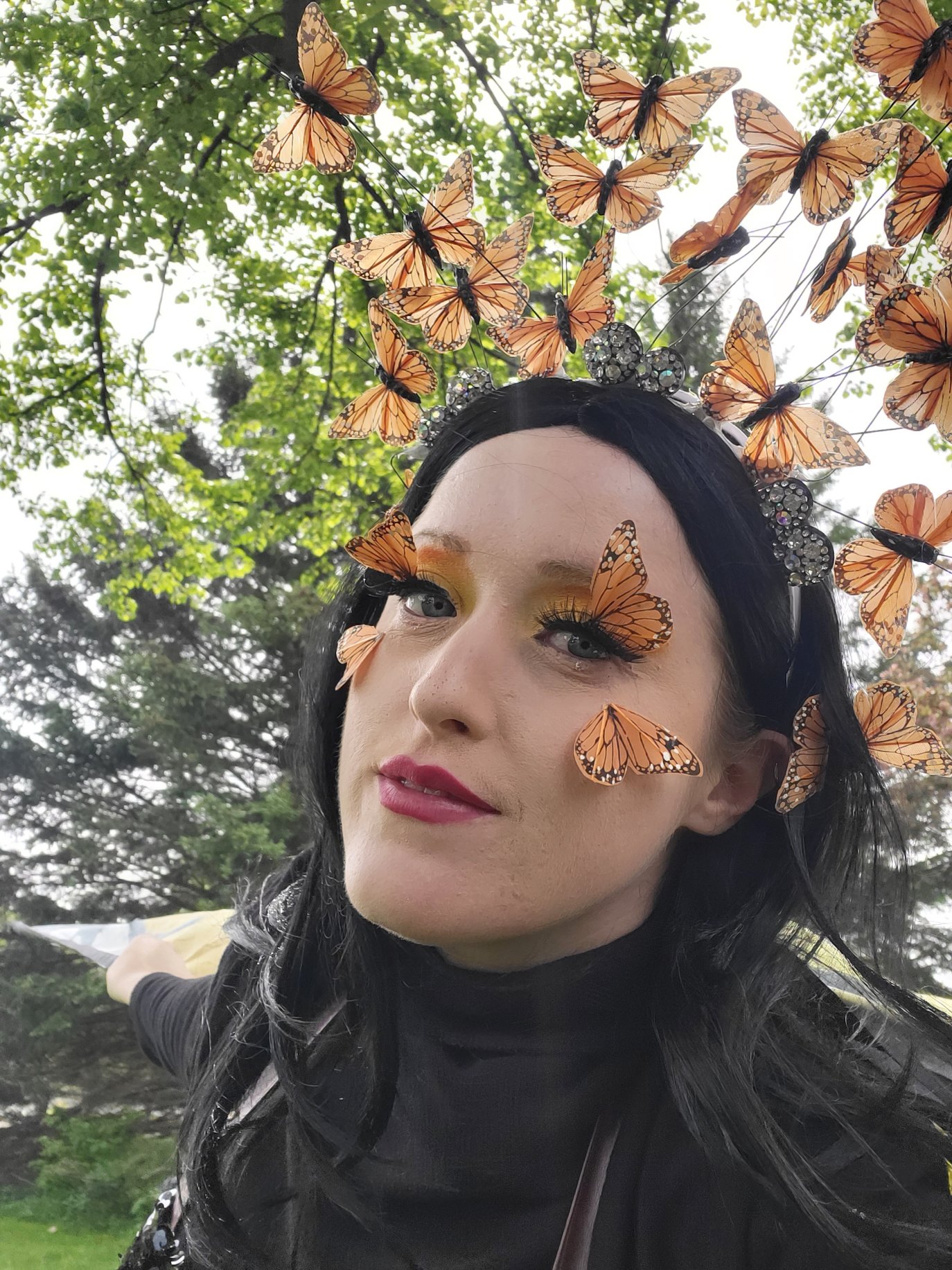 Imaginative Glowing add-on for dusk and beyond!
Sparkle of Fireflies
See your Butterflies transform into a Fireflies with glowing Isis wings and a sparkly disposition. Great for evening events to create a magical feeling of excitement and movement. They love to dance in large spaces, with and without crowds.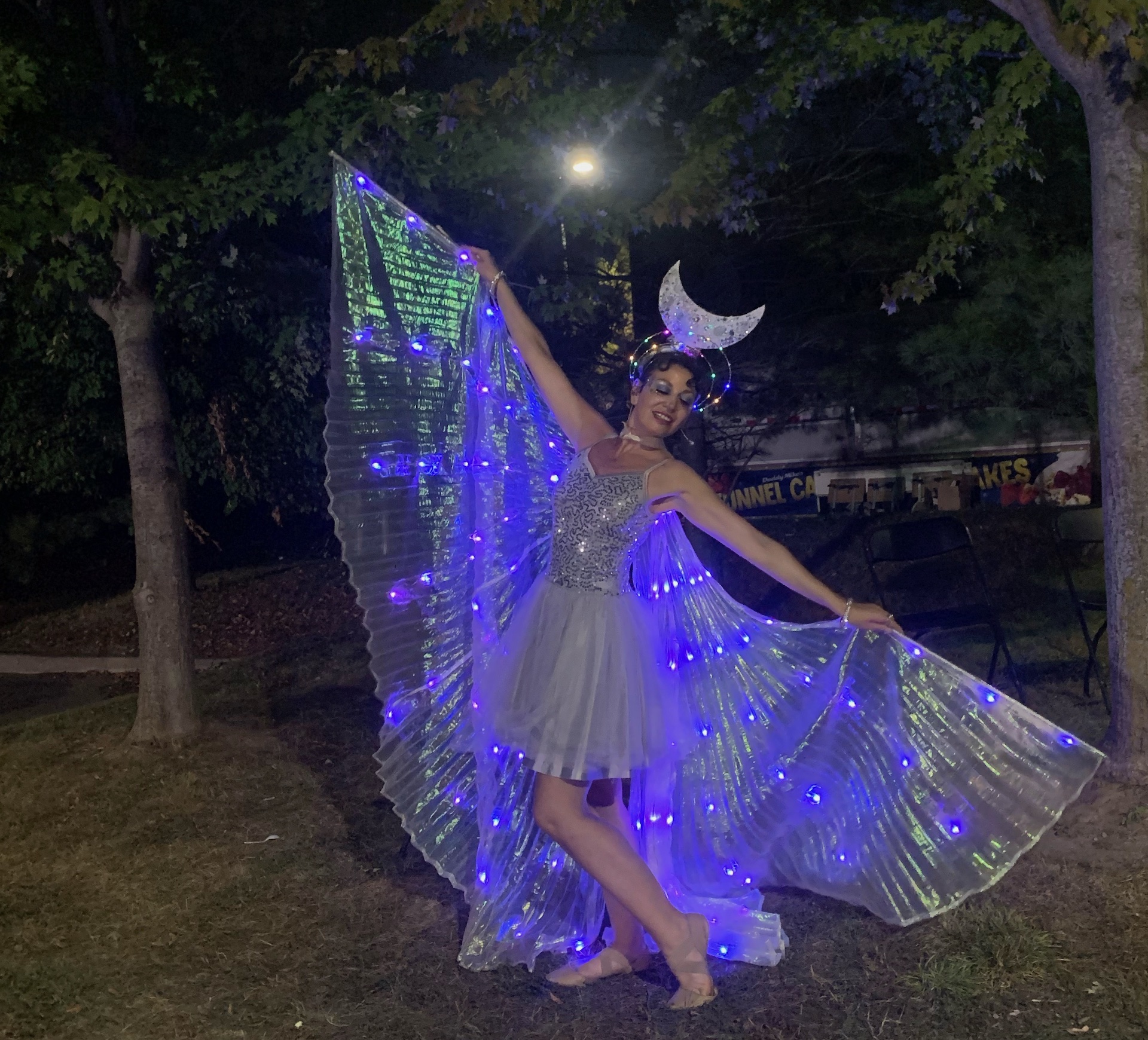 videos