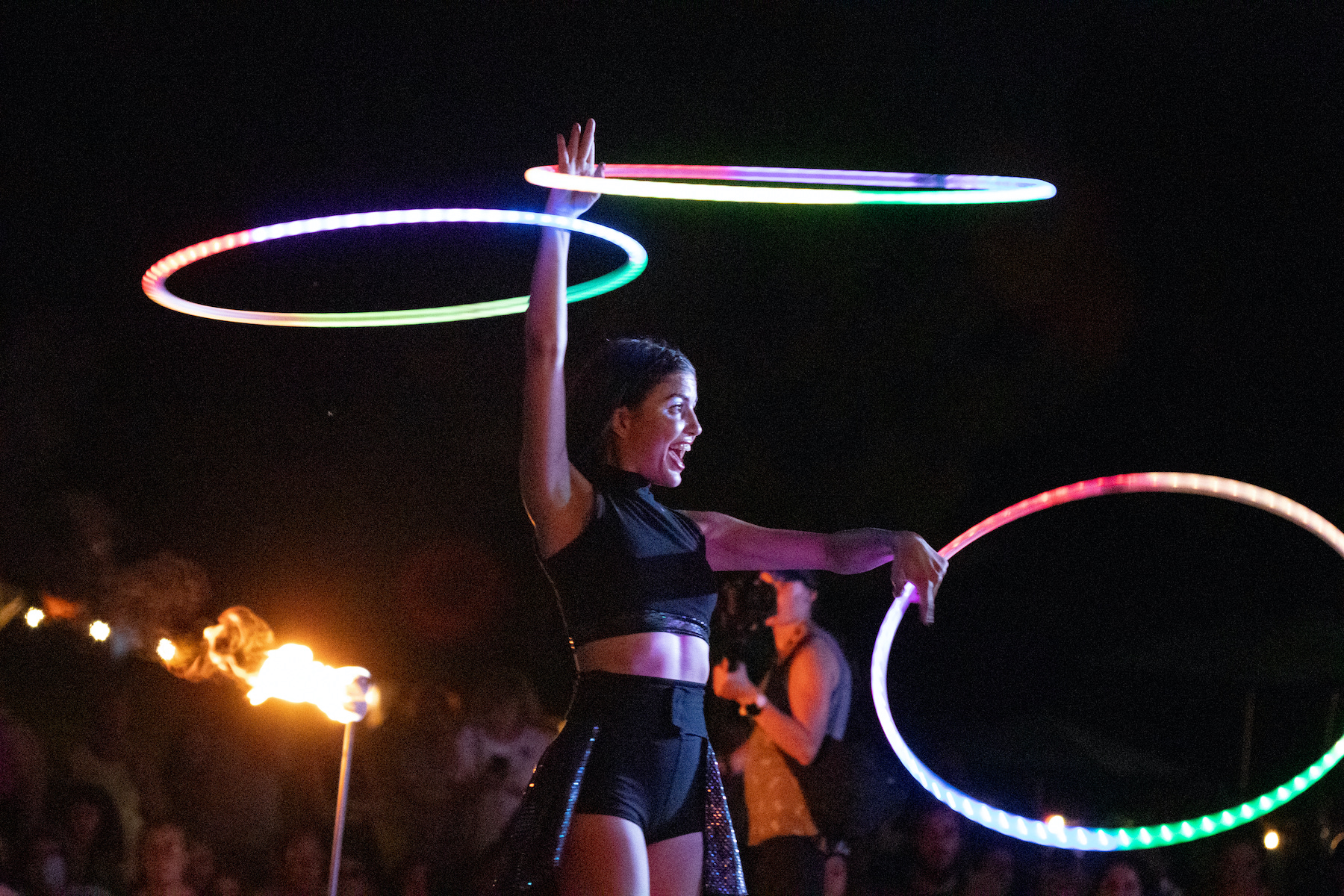 Glow Roaming characters
We love to light up the night with glow characters and we also like our LED props!
Glow juggling
LED hula hoops
giant LED wings
programmable props with your logos graphics, photos and more.
street roaming to amp up the vibe or lure people to a specific area,
go-go-glow dancing to your DJ or music you have in place, to
dramatic glow characters designed to amaze
A Sparkle of Fireflies
The next step in our "Field of Butterflies" offering, where our daytime butterflies can don their glow Isis wings, making the transition from day to night, flitting around the dusk of an event just like real fireflies do!