We specialize in dazzling and fun fire shows, to fit any space and provide maximum impact. With the latest in props and effects, we can customize and add excitement to your special event.
We are skilled and safe professionals who are experienced with indoor and outdoor venues and fully insured to boot. Ask us about our stage style shows, choreographed to music and designed for maximum fire impact as well as our group circle shows, in the style of busking, with audience interaction.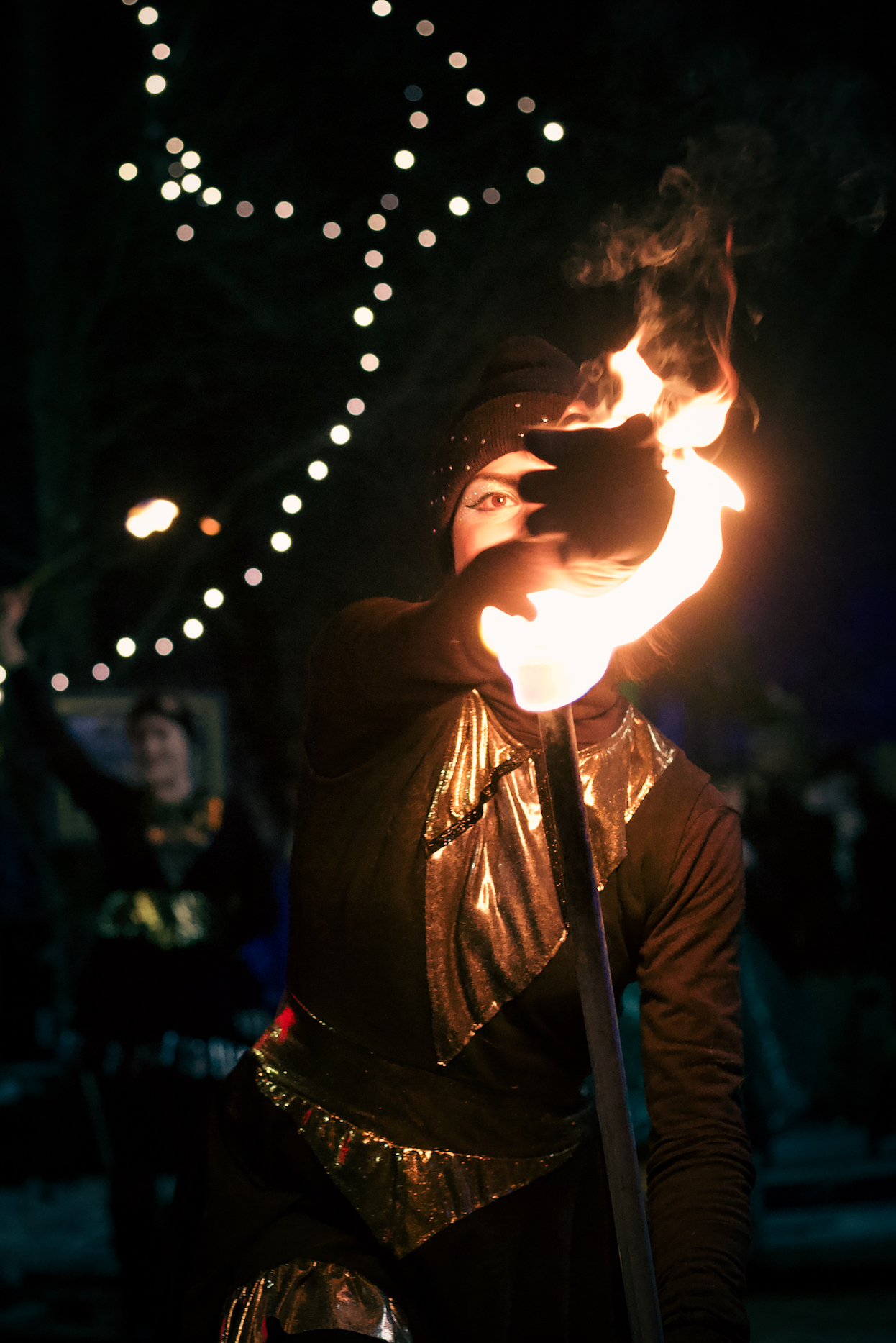 Let us know what you are looking for, from intimate gatherings to huge circle shows at festivals, from exciting parades to stage ready fire dance and more! We have a fire show to suit any occasion. Our team is funny, energetic and very friendly.
---
Outdoor Fire
Buskerfest Shows: Fire and bubbles
We like to bring out all the stops when we have the space and the time for it!
Comedy, fire, bubbles, dance moves and more can be seen at our larger festival acts.
Festival roaming plus Fire shows
You can get it all! We have roaming characters and daytime shows galore, and they all come together at dusk for epic fire shows, a great cap to an evening and a great pre-fireworks shows! Here's a glimpse into the vibe we helped create at the Toronto Buskerfest2022, in Ontario, Canada.
---
Indoor Fire Shows
Here's a look at our duet fire and LED glow shows for indoor venues. Perfect for Corporate events, weddings, birthdays, milestones and more!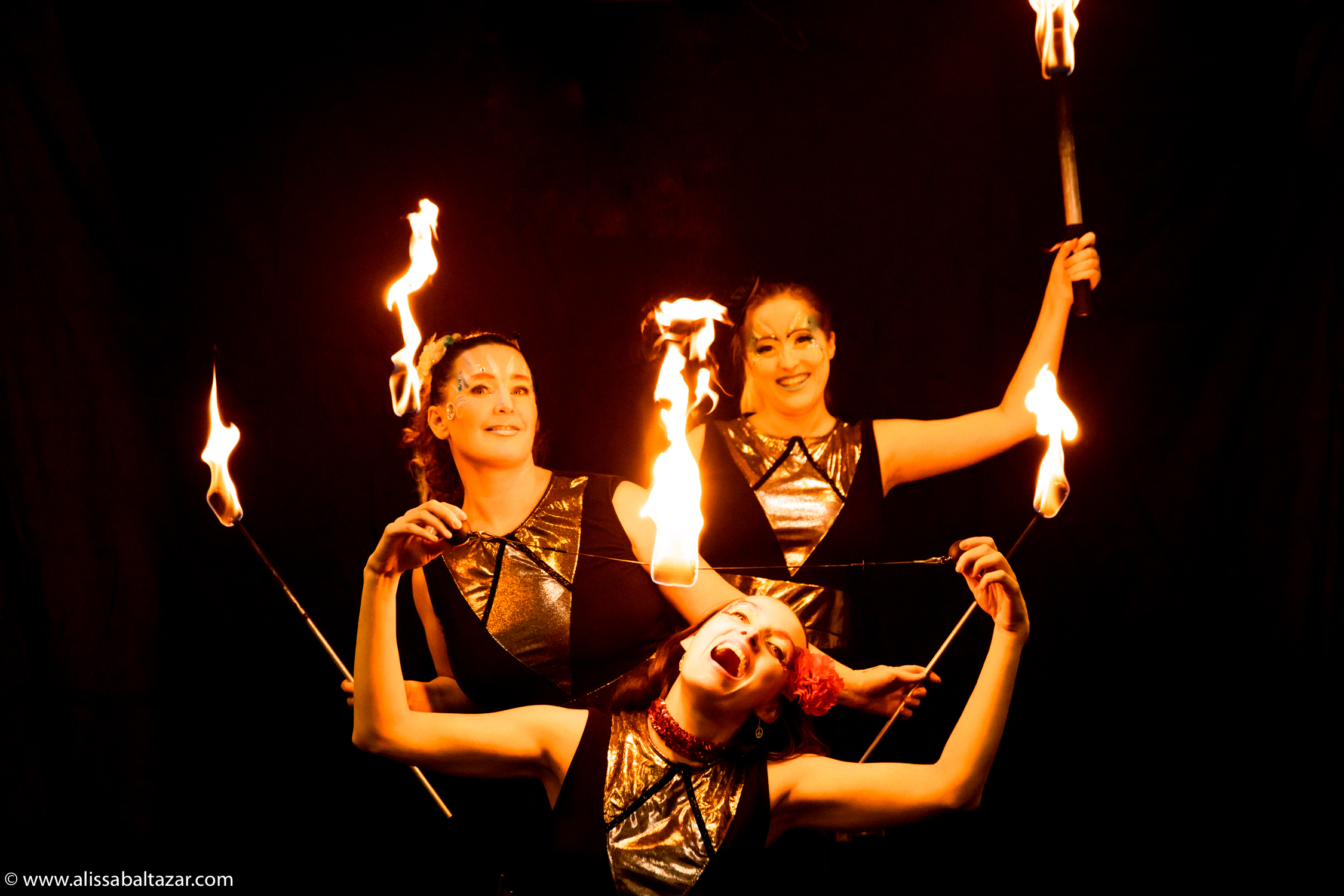 Solo, duet and trio fire shows available for banquet halls and event centres. We tailor the show to the size of the venue!
---
Experienced with Fire Indoors
Here are just a few of the venues we have performed inside:
Versailles Convention Centre in Mississauga
Chateau Le Jardin in Woodbridge
Red Rose Convention Centre in Mississauga
Bombay Palace in Brampton
Embassy Grand in Brampton
Chandni Grand Banquet Hall in Scarborough
Pearl Nightclub in Waterloo
Club Yolo in Markham
Boveda Lounge in Milton
Scarborough Convention Centre