Take a spin with Bex in Motion!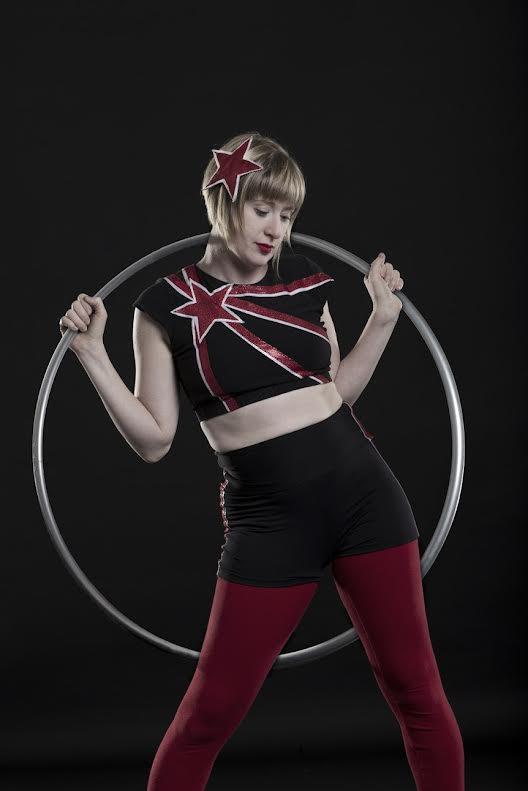 Bex is a one of a kind performer who incorporates fire, comedy, acrobatics, juggling and mesmerizing hula hoop tricks into her show. After finding hoop dance through an after school program in teachers college, Bex and her hoop have been inseparable!

Career highlights include performing at the Toronto Raptors NBA halftime show and The Canadian National Exhibition.
After many years of practice she can now spin up to 50 hula hoops at once!
"Bex's warmth and likability shine through in her show, and audiences can't help but fall in love with her. A great performer to work with, she is both easygoing and hard-working. A real asset to any event."

Mackenzie Muldoon of Toronto BuskerFest
---
Bex uses her teaching education and many years of working with children to create a fun-filled show that is exciting for all ages. With her quirky, light-hearted attitude and ability to involve audience members, Bex puts on a show that is sure to move you!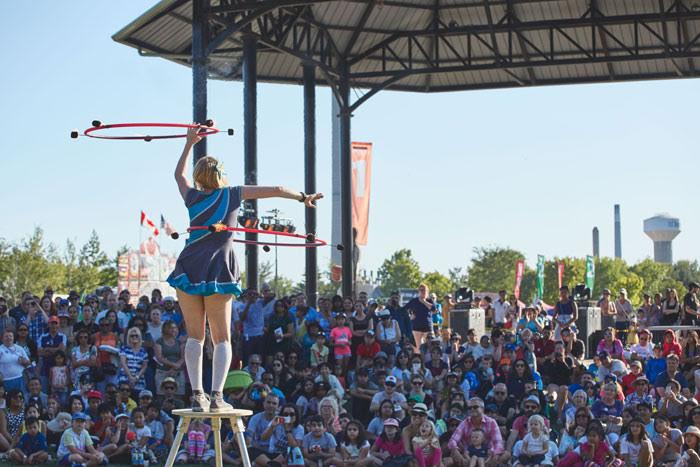 Bex has also performed in one of the closest cities in the world to Antarctica, at Southland Busker Festival in Invercargill, New Zealand.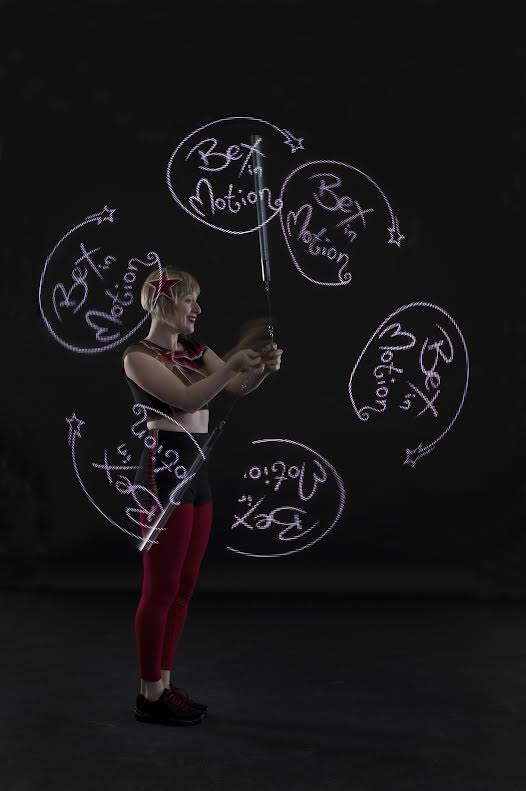 The name Bex in Motion comes out of Bex's love of movement.
She has a degree in the study of motion, otherwise known as kinesiology. Her shows are inspired by her yoga, gymnastics and kinesiology background.
Bex has worked with a variety of experts in the field of circus entertainment, including mentorship from Marie-Andree Robitaille of Stockholm University of the Arts during the Circus Sessions immersive creation project in 2017, and ongoing Cyr wheel training with Eric Deschenes of Ecole National de Cirque in Montreal; Cyr wheel is a large metal wheel that you can ride inside of.

Bex has been mentored since 2014 by master street performer and owner of Dispatch Talent Brant Matthews a.k.a the FireGuy.
Bex dazzles crowds large and small and loves working with clients as both a solo artist and with groups to create the ultimate shows. Contact us to have her bring amazing entertainment to your next festival or event!
---
"Her show is unbelievable! She is very reliable and dependable."

Shane Farco the owner of Farco Entertainment
---