Performers & Dancers with a Holiday Theme
Do you need to light up your holiday celebration with something extra?  We have performers that are perfect for your party, event, parade or corporate event.  Tell us about your event and ask us about our options.
We have LED props and costumes for that extra glow!  Hula hoops, poi, glow staff and the amazing visual poi for customizable messages, logos, graphics and more.
We can tailor our costumes to your event, including red and white, elf style and with gingerbread girl costumes.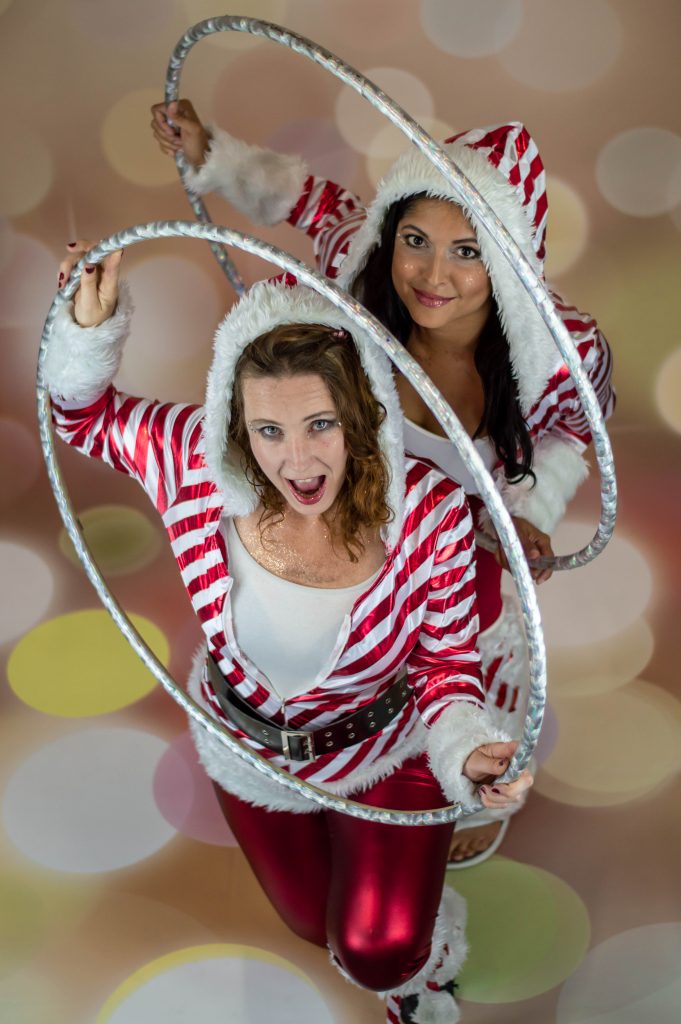 Christmas
Need some red and white at your holiday festivities?  We have plenty of hoops to match the dancing hoop elves.  We have roaming hoop characters, choreographed hoop dances, and glow shows all in the theme.  We can even create a hoop dance party and have everybody hula hoop with us.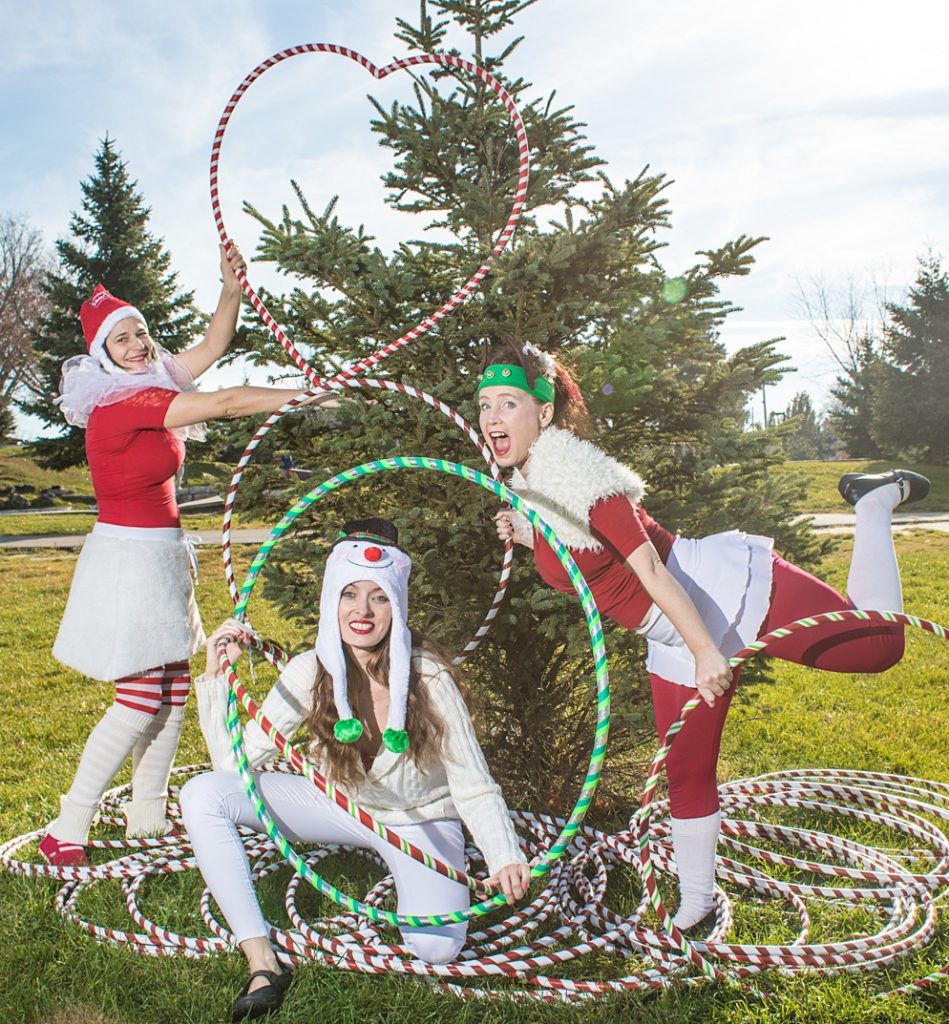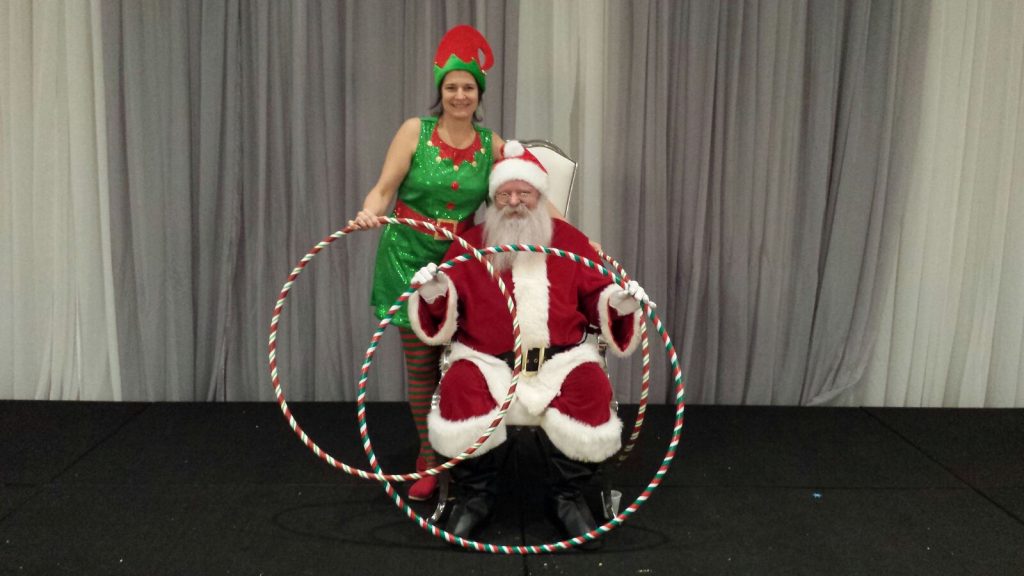 New Years
Choreographed glow shows, fire dancers and more for your daytime and nighttime NYE parties.  We can tailor our costumes and music to your event, or we can perform to the DJ you have on tap.  We have fire and ice themes, walkabout characters, black champagne and gold costumes, masquerade and more!