Fire Dancers for any occasion! We have performed at weddings, birthday parties, corporate events, nightclubs, festivals and more. Do you have a style of music you prefer, or a favourite song? We specialize in custom music, and can incorporate your requests into our dancing and costuming.
Have a parade that needs some heat? We have a special travelling fire duo show that can traverse the whole parade route.
Here are some examples of work that we've done:
Indoor Wedding, Corporate and Birthday Fire shows:
Toronto Fire Dancers: Solo & Duo Performance
Scarlet Black , Lucy Loop and Vita Lita all make appearances in this fire video featuring solo and duet fire dancing both indoors and outdoors.
Duo Fire Performance
Lucy Loop and Vita Lita are captured on camera in a street performance style of fire performance, good for outdoor events
Hoop You Fire Performers in Toronto:
Some of the venues we have performed inside:
Versailles Convention Centre in Mississauga
Red Rose Convention Centre in

Mississauga
Bombay Palace in Brampton
Embassy Grand in Brampton
Chandni Grand Banquet Hall in Scarborough
Pearl Nightclub in Waterloo
Club Yolo in Markham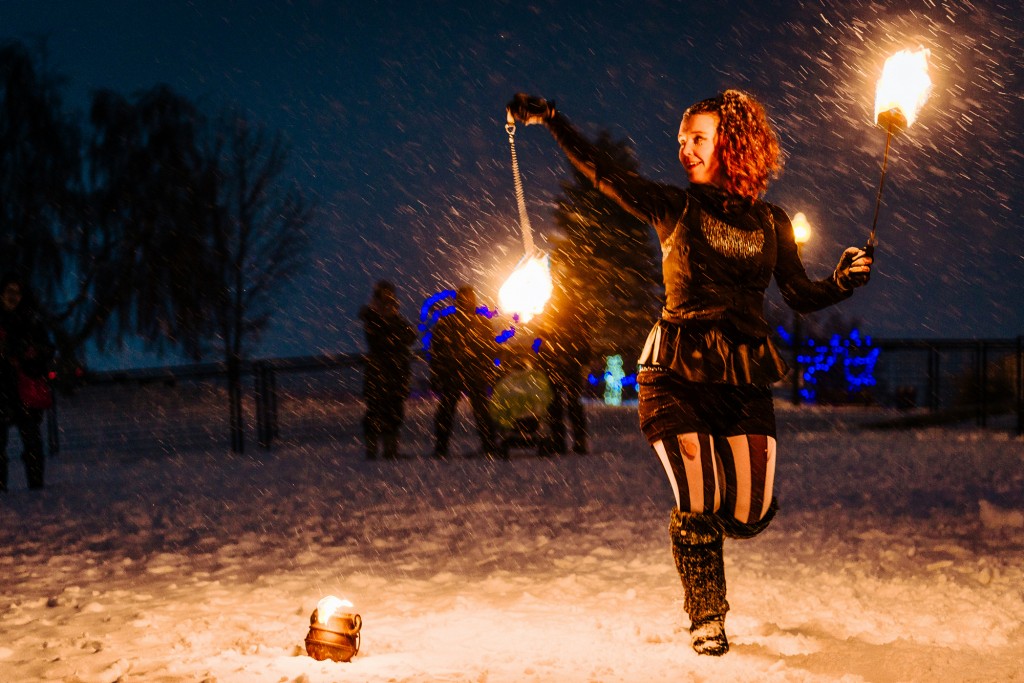 Find out more about our Fire Safety Information here.